Dear friends, welcome to the most beautiful city in the world!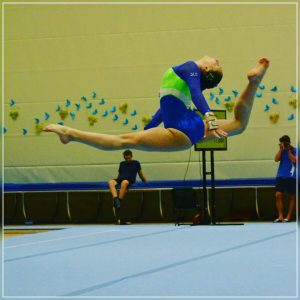 Direktor of the competition
ANDREJ MAVRIČ
mavricster@gmail.com
+386 41 310 279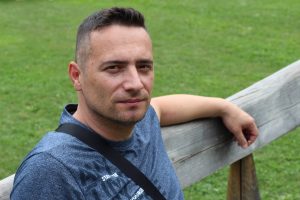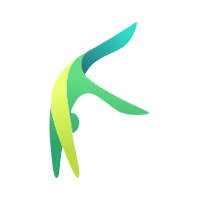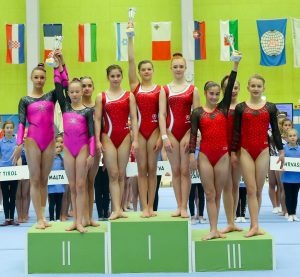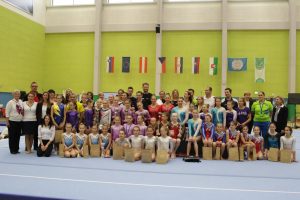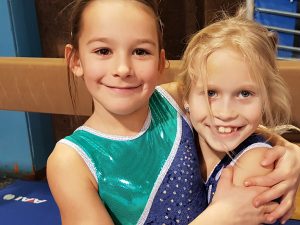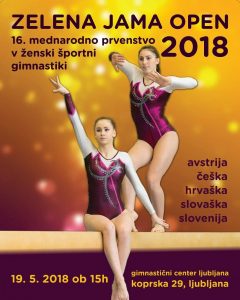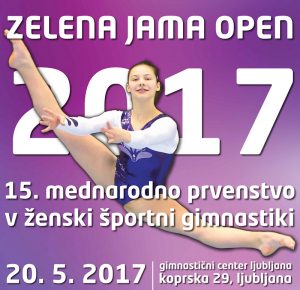 XVIII. ZELENA JAMA OPEN
Ljubljana, Slovenia
April 4th, 2020
DIRECTIVES
Dear gymnastics friends,
The Gymnastics Federation of Slovenia and GD Zelena jama is proud to invite your Federation/Club to the International competition in women artistic gymnastics for juniors.
DISCIPLINE
Women´s Artistic Gymnastics
HOST FEDERATION

Slovenian Gymnastic Federation

LOCAL ORGANIZING COMMITTE

Gimnastično društvo Zelena jama

Pokopališka 35, 1000 Ljubljana, Slovenia

Phone: + 386 1 540 24 80

E-mail: info@gimzj-drustvo.si

Contact person: Andrej Mavrič (Director of the competition)

Brodarjev trg 15, 1000 Ljubljana, Slovenia

Phone: + 386 41 310 279

LOCATION
Koprska ulica 29, 1000 Ljubljana, Slovenia
DATE
Saturday, April 4th 2020
VENUE

Competition, warm-up and trainig hall:

GIMNASTIČNI CENTER LJUBLJANA

Koprska ulica 29, 1000 Ljubljana, Slovenia

APPARATUS SUPPLIER
JANSSEN & FRITSSEN
RULES AND REGULATIONS

The rules will be organized under the following FIG rules:

FIG Code of points: Competition I for juniors

The team is composed from 3 girls (2 + 1)

FEDERATIONS/CLUBS INVITED
Teams of National federations or teams of clubs may participate in this competiton.
AGE LIMITS
Juniors. Girls born in 2005 or later (younger)
JUDGES AND JURIES

Every participating Club and/or Federation must provide 1 judge. It is recomended that the judges have a current valid FIG brevet but it is not necessary, they can be national judges.

In the case of a missing judge the team must pay a 120 EUR fee.

REGISTRATION DEADLINES

| | |
| --- | --- |
| Definitive registration: | January 31st 2020 |
| Nominative registration: | March, 13th 2020 |

ENTRY FEES

There is a 120 EUR entry fee for every person in the team (3 girls and the coach). All the costs for the judges will be payed by the organizer.

The fee covers the costs for:

– lodging and meals from April, 3td till April, 5th 2020 for:

· 3 girls (competitors)

· 1 coach

· 1 judge

– transfer from the airport or train station to the hotel and back and all the transfers to the gym hall and back

PROVISIONAL SCHEDULE

Friday, 3. 4. 2020

· Arrivals of Delegation

· Possibility of training in GC Ljubljana

· Tehnical meeting

Saturday, 4. 4. 2020

· Judges meeting

· Competition 1. group

· Opening ceremony

· Competition 2. group

· Awards ceremony

· Banquet

Sunday, 6. 4. 2020

· Departure of delegations

Earlier arrival and later departure are possible on your own expences.

MEDICAL SERVICES
Medical services provided during the competition.
VISA

Please verify immediately with your travel agent or the Sovenian Embassy or Consulate in your country if a visa is required for your travel to Slovenia. The LOC will be happy to assist each Delegation member with an official invitation letter.

The request must include the function, full name, gender, date of birth, citizenship and passport number, passport expiry date, the arrival and departure dates of the Delegation member as well as the city the visa appliation support letter must be sent to.

INSURANCE

All the competitors compete and train on their own risk, so please make sure that your gymnasts have insurance policy.

The Host Federation and the LOC will not be held responsible for any liabilities in case of accidents, illness, repatriation and the like.

The FIG Technical Regulations foresee that all participating Federations are responsible for making their own arrangements to have the necessary valid insurance coverage against illness, accidents and for repatriation for all the members of their Delegation.

Delegation members with insufficient insurance cover must inform the LOC in advance.

INTERNATIONAL TRANSPORTATION

Each team has to pay for their own travel expences.

The Travel Schedule Form must be returned to the LOC with Nominative registration till 13th of March 2020.

LOCAL TRANSPORTATION
Local transport from Jože Pučnik Ljubljana Airport or Train and Bus station Ljubljana to the hotel, competition venues and city will be provide free of charge by the LOC.
ACCOMODATION

During the competition the accommodation will be provided for all the competitors, coaches and judges.

Each team must pay the expences for any extra person (150 EUR per person).

BANK ACCOUNT INFORMATION

BANK ACCOUNT INFORMATION

Payments should be made to:

Gimnastično društvo Zelena jama

Pokopališka ulica 35, 1000 Ljubljana, Slovenia

Bank details:

Nova Ljubljanska banka d.d. (NLB d.d.), Trg republike 2, 1000 Ljubljana, Slovenia

Swift: LJBASI2X

IBAN: SI56 0201 2001 5088 024 (account)

The payment is also possible at Tehnical meeting in cash (EUR).

Each participating member Federation/Club is kindly requested to

integrate the payment's purpose as follows: ZJ Open2020_name of the Federation/Club.

The participating federation is responsible for covering all bank fees in connection with the bank transfers.

SOCIAL MEDIA

Website:

Facebook:

https://www.facebook.com/gdzelenajama

Youtube: https://www.youtube.com/channel/UCddNvaWnVinflDFtH0ei9IA

DEADLINES SUMMARY

| | |
| --- | --- |
| Provisional registration | January 31st 2020 |
| Nominative registration | March, 13th 2020 |
| Travel Schedule Form | March, 13th 2020 |
| Visa Request Form | March, 13th 2020 |
| Payment of the entry fee | On arrival to the LOC or on LOC bank account till April, 3 th 2020 |
| Payment of the fine for missing judge | On arrival to the LOC |
| Payment for the extra person | On arrival to the LOC or on LOC bank account till April, 3 th 2020 |

All the registation forms should be sent to info@gimzj-drustvo.si
Sincerely yours,
MITIJA SAMARDŽIJA PAVLETIČ
Gimnastično društvo Zelena jama
Ljubljana, 4.11.2019